Foundation Practice for Nannies
Foundation Practice for Nannies: A CACHE Customized Qualification
Foundation Practice for Nannies is a CACHE Customized Qualification. The course consists of 13 units, each having an introductory video, course content, resources, and a quiz. This course takes 20-30 hours to complete. Once all lesson quizzes are successfully completed, students can access the final exam. Upon successful completion of the final exam with a score of 75% or greater, a certificate of achievement is issued to the user by CACHE.
Course Content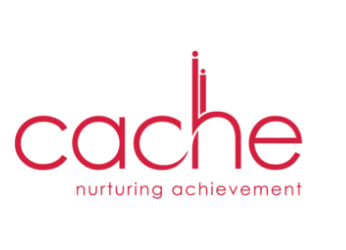 CACHE is a UK based organization that was established in 1945 by the Ministry of Health under the name of the National Nursery Examination Board (NNEB). The board set the syllabus for the first national examination which took place in 1947. In 1994, the NNEB merged with the Council for Early Years Awards to form CACHE. In 2001 they incorporated the National Association for Maternal and Child Welfare and in 2015 they became part of NCFE.
A CACHE Customised Qualification is designed to give formal recognition to an organization's courses, such as programs designed to enable professional development. On completion of this Customised Qualification, learners will receive a certificate of achievement from CACHE, as well as a joint certificate of completion from NannyTraining.com and Nanny Stella, Inc.